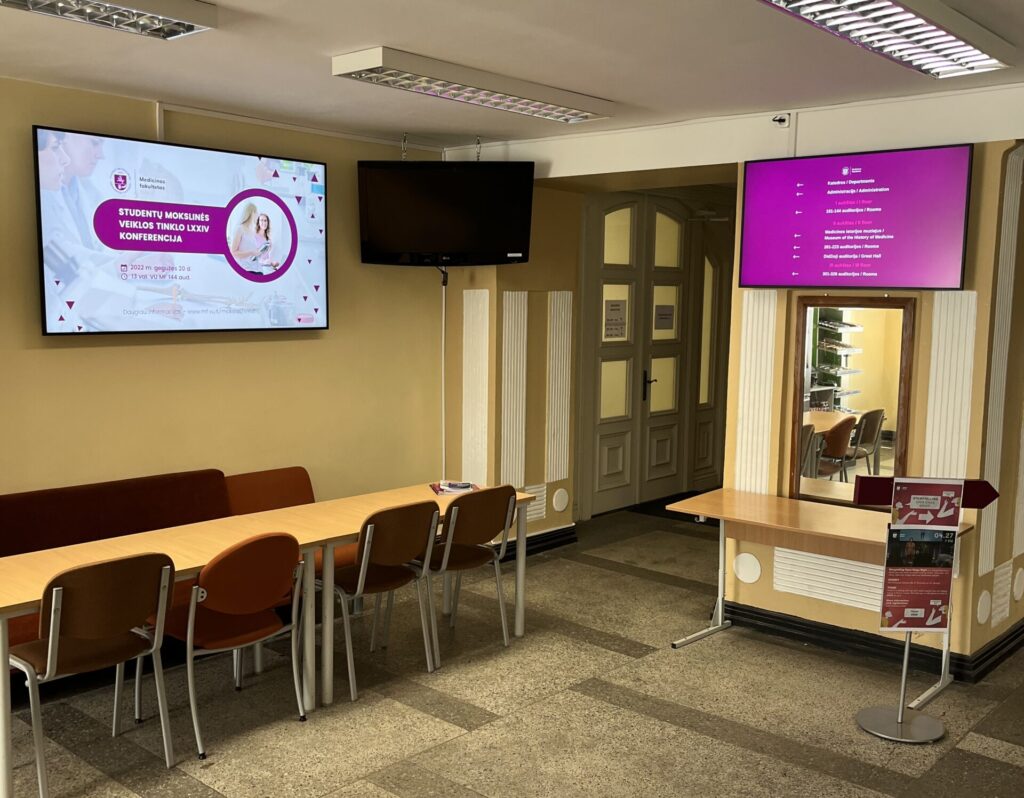 With the expansion of premises in use arises the need ease visitor navigation in the labyrinthine corridors. To address this issue, the Faculty of Medicine decided to expand its digital signage system with five additional display screens.
The digital signage displays direct visitors to their required room and disseminate information relevant to them, thus easing their navigation on the premises and keeping them informed about the goings on in the Faculty.
This versatile system allows to quickly change the content displayed and adapt it to the user's needs.